7 Tools and Strategies for Better Productivity as a Pastor
Sep 06, 2023
Each week in ministry presents an array of tasks demanding our attention. We find ourselves constantly shifting between routine administrative duties and more profound, contemplative work.
This dynamic can pose a significant challenge.
So, how can we, as pastors, make the most of our time to honor God?
Below are my 7 tools and strategies for better productivity as a pastor.
7 Tools and Strategies for Better Productivity as a Pastor
1. Sleep
Sleep is the cheat code to a more productive (and happy) day.
In my 20's, I could get by with minimal sleep and still get a ton done. On top of that, I was sleeping on a hand-me-down mattress that my wife and I received from family. It was… not good.
In my 30's, everything changed. If I don't get (at minimum) 6+ hours of sleep, I'm more anxious, less creative, and more easily overwhelmed. And sleeping on a bad mattress? No, thank you.
When we invested in a good (but affordable) Tuft and Needle Mattress and combined that with this gel foam topper, everything changed.
A good night sleep on a good mattress is such a game-changer.
2. Headphones
When I want to get focused and get a lot done, I put on my Skullcandy Crusher Wireless Headphones.
While they're a decent investment, they offer excellent sound, good noise cancelling, and (my favorite) excellent bass.
These headphones allow me to work anywhere and still focus – whether I'm in my office at home (with 4 kids in the house) or at a coffee shop, I can put these on and focus on sermon prep, sermon writing, reading, or deal with administrative tasks.
If you don't have good quality headphones, I highly recommend you consider these. Without this piece, I would have a difficult time being productive any day.
3. Instrumental Music
If I have my headphones on, I'm usually listening to instrumental music through one of a few different platforms.
On Spotify, there are a couple of playlists I listen to regularly. One is called, Deep Focus and the other is one I created called, Reading and Writing.
I will also use brain.fm on a regular basis. I purchased a lifetime membership to their platform and it is powerful.
Lastly, I created a playlist in Apple Music that I compiled from my favorite songs on Soundstripe, a website we use to add music to our video content. They have a fantastic library of music!
4. Build Systems… For Sermon Prep
What is a system? A system is a repeatable process for work that you regularly do.
This could be as simple as a checklist or as sophisticated as a detailed template.
The systems I have built for sermon prep include things like my yearly sermon calendar, my note-taking process and storage system for books I'm reading, my 10-step sermon writing system (free PDF), and…
The Sticky Sermon Notion Template. If you haven't checked it out, you can learn all about it by going here.
It will help you supercharge your week in sermon preparation so you can save time and write better messages.
Leverage the power of systems in your sermon prep. It's worth it.
5. Build Systems… For Weekly and Daily Work
These are the systems I use to make the most of my week and day:
Time block around energy management
Weekly goals
Daily work themes
Daily goals
I do all this through my Ministry Dashboard in Notion.
Depending on the day and the season I'm in, I will either time block my day in three or four blocks.
For three blocks, I'm thinking through (1) Early morning, (2) Morning, and (3) Afternoon.
For four blocks, I'm thinking through (1) Early morning, (2) Morning, (3) Afternoon, and (4) Evening.
When you have a lot of things to do and manage, time blocking helps you focus on what you need to focus on for a period of time so that you don't get overwhelmed by trying to do (and think about) too much.
Every week, I aim to accomplish three major goals. And I write those down every Monday morning.
And every day, I have work themes coupled with (at least) three daily goals.
Sunday Themes - People, Preaching
Monday Themes - Research, Big Picture Reflection
Tuesday Themes - People, Projects
Wednesday Themes - Projects, Sermon Work, People
Thursday Themes - Sermon Work, Church Communication
6. Sabbath
Back in 2019, my wife and I started to take observing the Sabbath seriously. And it has been such a blessing to us and our kids.
It started with reading Emotionally Healthy Spirituality that we first started wrestling with why it wasn't a part of our lives and we decided that it should be.
Since then, it's been a lot of trial and error but we've grown so much since starting.
We've found that the Sabbath is a gift from God. It's a time to rest, a time to slow down, a time to enjoy His creation, and a time to dwell in His presence.
At this point, we wouldn't know how we'd operate without it.
7. Fun
If I don't have a regular injection of fun in my life, I won't be as creative, as joyful, or as productive.
Fort Wayne Komets hockey is one of my favorite things (that, and playing hockey myself).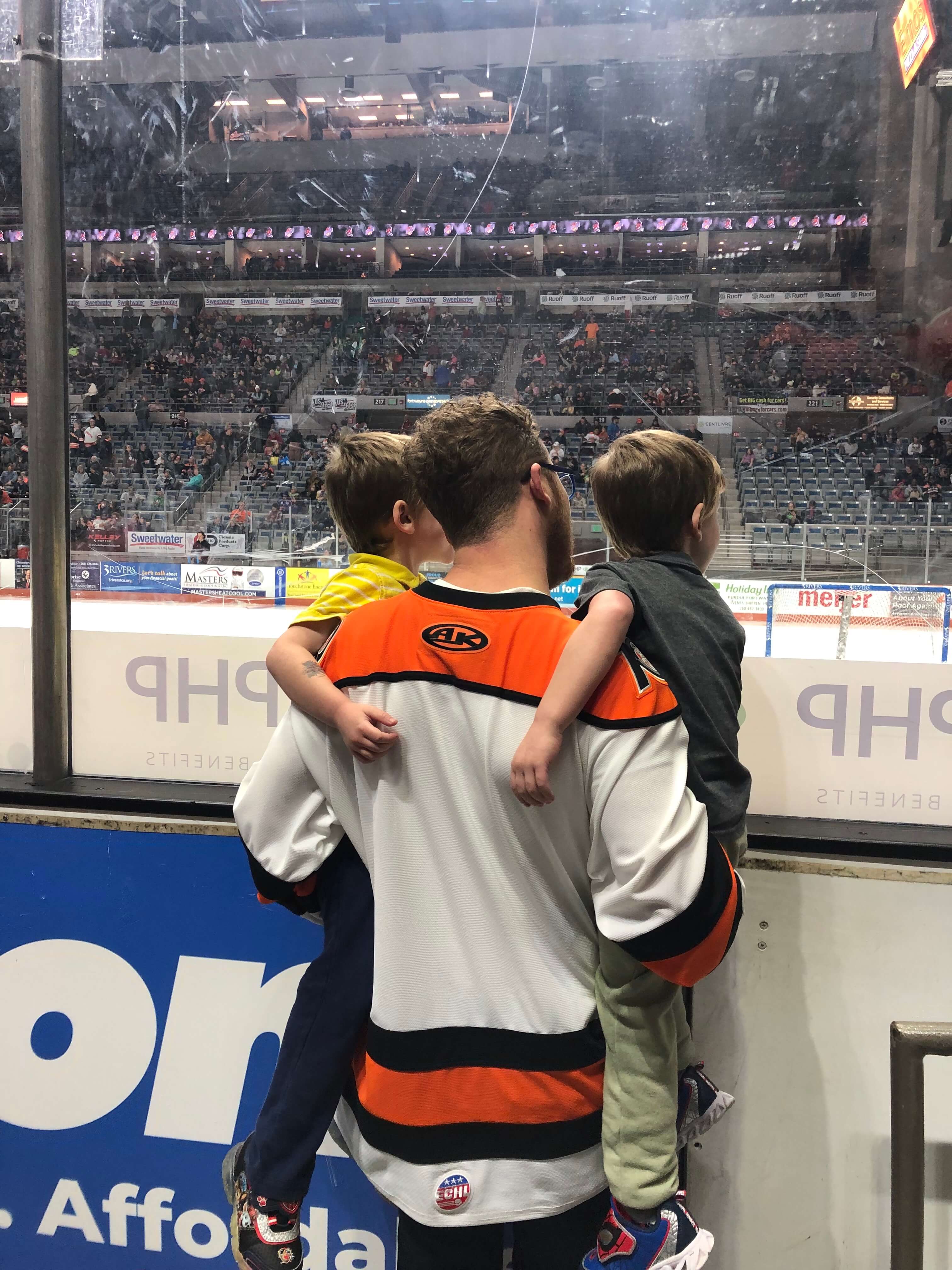 Fun is vital. Especially for pastors.
We deal with stressful situations on a regular basis. When we starve ourselves of fun, we'll become cynical, bitter, or frustrated more quickly.
But when we make fun a priority, we'll stay grounded in the hope that God has given us.
What would you add?
Let me know either in our Facebook Group for pastors or on Twitter/X. I'd love to hear what you do to make the most of your time.
Grow Your Preaching
If you want to be faithful to the text, prepare efficiently, and craft your sermon memorably, I've got just the thing to help. It's called the 10-step guide to writing a sticky sermon and it's yours for free. Just click here to grab your copy.
**This article contains affiliate links as part of the Amazon Associates Program which means if you click through and make a purchase I get a small commission. I only recommend products I love!**
Write sermons that stick!
Learn the 10-step process to crafting and writing a memorable, transformational sermon. Download this free guide today.
We hate SPAM. We will never sell your information, for any reason.