3 Resources to Increase Biblical Engagement in Your Church
May 25, 2023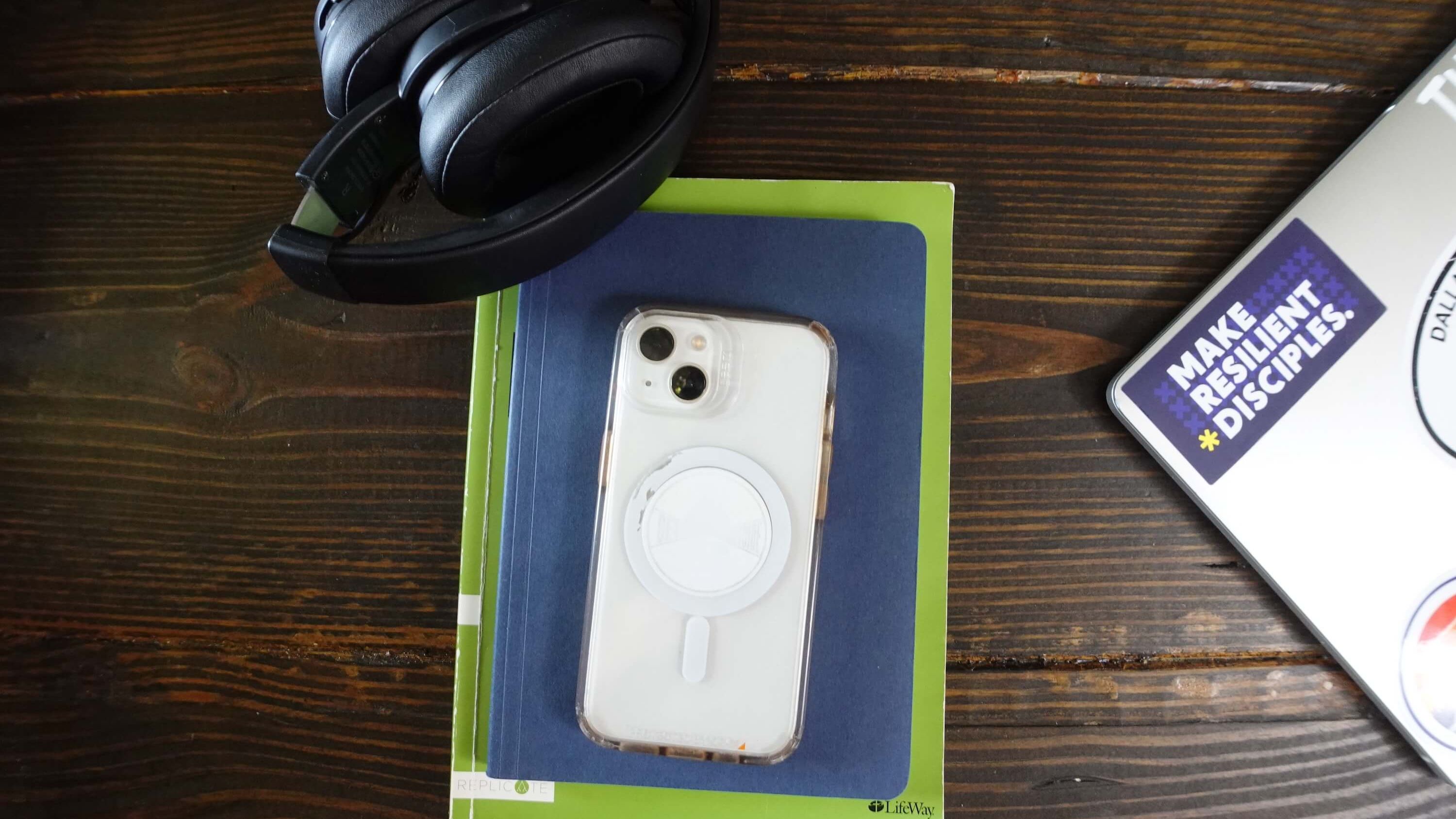 I've not met another pastor who isn't interested in helping more people read the Bible more. Every fellow minister I talk to would love to increase biblical engagement in their church.
And I'm in that same boat. So over the last few years, I've set out to resource my congregation with more tools to help them read the Bible more.
The word of God is living and active. But so many Christians are missing out on living Scripture-saturated lives. At least that's the case in America.
But in places where disciple-making movements are happening, daily Scripture reading is prominent.
Let's do what we can to help our people engage in the Scriptures more than they ever have before.
3 Resources to Increase Biblical Engagement in Your Church
1. The Dwell Bible App
The Dwell Bible app is my favorite resource in this list. If you're not familiar with it, it's the best audio Bible app available. It features an assortment of different voices reading from a variety of Bible versions. Add to that their customizable background music (or no music), adjustable speeds, and an assortment of reading plans, this is a great tool to utilize in your church.
Here's why I really love it: The biggest barrier for people getting started with digging into the Scriptures on a regular basis is simply making time for it. The Dwell app makes it possible for people to dwell in God's word while they're in the car, doing the dishes, mowing the lawn, going on a walk, or going for a run.
Additionally, they have a Dwell for Churches program that allows a congregation to pay for congregants to use the app for free (the church pays the fee).
We introduced this to our church this calendar year (2023) and we've seen some great engagement with it.
2. Scripture Journals
Scripture Journals are another great resource that can increase biblical engagement in your church. Scripture Journals are simple yet innovative resources to help people not only read God's word, but reflect on it and respond to it. On one side of the opened page is the biblical text and on the other side is a full lined page for your church members to scribble notes and insights as they dig into the Word.
I've used them for personal devotion and we've provided them to our congregation.
Here's why I really love them: These allow the Sunday morning sermon to be a springboard for people to dig deeply into a single book of the Bible at a time. On two occasions, we've provided these Scripture Journals for our members as we walked through books of the Bible.
For example, we purchased CSB Scripture Notebooks for the book of Matthew and we've been working through it each Sunday. It warms my heart when I see our people bringing their Scripture Notebooks with them to church and writing in them as we read and reflect on Matthew together.
3. Foundations Bible Reading Plan Books
The team at Replicate.org have provided the church a wonderful resource with their Foundations Bible Reading Plan Books. Whether you're looking to read (most) the whole of Scripture in a year or just the Old Testament or just the New Testament, they've got you covered. They also have a teen version and they have a phenomenal (and I mean phenomenal) kid's version which the Kelley family uses on a regular basis at the dinner table (we have four kids, from ages 5 to 9).
Each of the Foundations Bible Reading Plan Books feature commentary and questions to help you understand and navigate the daily reading while also providing a memory verse for the week and space to take notes (and utilize the H.E.A.R. journaling method which is taught in the beginning of the book).
Here's why I really love them: We provided these books to our congregation a couple of years ago. Adults got the green books and families also received the kids books. And we began as a church reading through the plan together. A lot of people are intimidated by the breadth and depth of Scripture. These books help people like that by giving them a simple plan and some helpful insights on the passages they're reading.
If you want to help get your people in the word more, the Foundations Bible Reading Plan Books are a great tool to utilize.
What are you using to increase biblical engagement in your church?
Is there a resource out there that you love that I didn't mention?
Let me know over on Twitter or join the discussion in our private Facebook group for pastors and church leaders.
[Free Download] The Intentional Pastor's Roadmap
There's a reason 80-85% of churches are either plateaued or declining. One word: leadership. Or to be even more specific: a lack of leadership.
Too many pastors in too many churches are living Sunday to Sunday. They go an entire year without any distinct focus beyond making sure Sundays happen.
And their leadership team? They provide minimal leadership help.
But that doesn't have to be your church's story.
In this Roadmap, I'm going to show you the path to lead with clarity and direction.
Click here to get your copy of The Intentional Pastor's Roadmap.
This article contains affiliate links as part of the Amazon Associates Program and other programs which means if you click through and make a purchase I get a small commission. I only recommend products I love!
Write sermons that stick!
Learn the 10-step process to crafting and writing a memorable, transformational sermon. Download this free guide today.
We hate SPAM. We will never sell your information, for any reason.